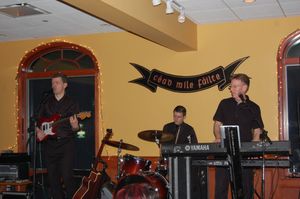 Keohane and Kenneally
Keohane and Kenneally have been entertaining audiences around Boston and beyond for 30 years.  Combined they have over sixty years of experience providing the best in Irish Folk Music as well as Classic Rock and Country.  The group operates as a duo but also expands to a 5 piece band for weddings, large functions and corporate events.    If you are looking for a live Irish Music experience in your pub, for your wedding reception, rehearsal dinner, cocktail hour,  family event or town concert series, then let Keohane and Kenneally handle all your musical needs.   Our clients are among the finest businesses and institutions in New England and include Boston University, The Black Rose, Holy Cross, The Irish Cultural Center, The Cape Cod Irish Village, Waterfords, The Irish Consulate, The House of Blues, The Somers Pubs, O'Shea's Old Inn, The Briar Group Woodland Country Club and Kirkbrae Country Club to name a few.
Your short bio text here.
Press Photos